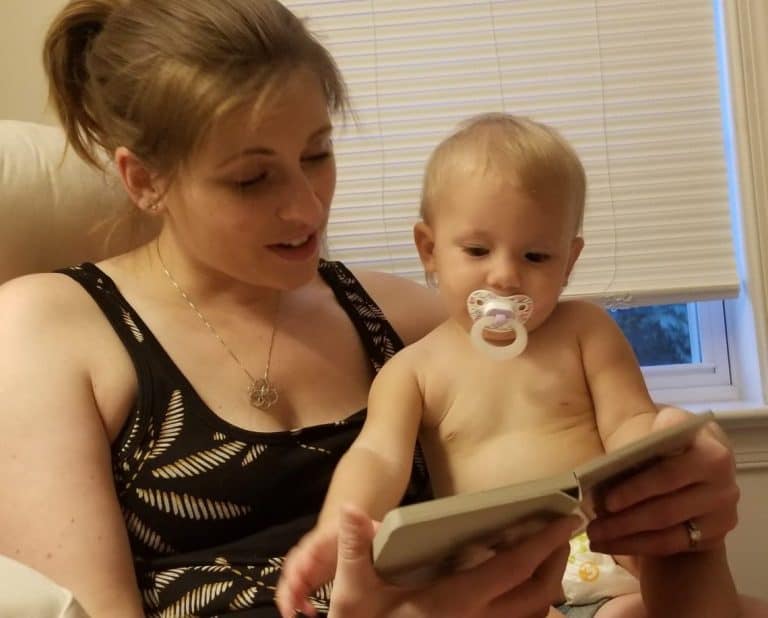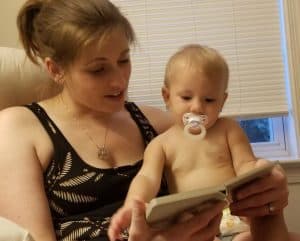 This post contains affiliate links. If you make a purchase, I receive a small commission at no additional cost to you. As always, thank you for your support! You can read my full disclaimer here.
This is a list of books that I have read and would recommend to a close friend. I do not agree with every idea these authors present. I encourage you to use discernment. Happy growing!
You can order any of these books by clicking on their title.
Parenting

Raising an Emotionally Intelligent Child: The Heart of Parenting by John Gottman, PhD.
The Childhood Roots of Adult Happiness: Five Steps to Help Kids Create and Sustain Lifelong Joy by Edward M. Hallowell, MD.
Siblings Without Rivalry: How to Help Your Children Live Together So You Can Live Too by Adele Faber and Elaine Mazlish
The Five Love Languages of Children: The Secret to Loving Children Effectively by Gary Chapman and Ross Campbell
Building Confidence

The Confidence Gap: A Guide to Overcoming Fear and Self-Doubt by Russ Harris
You Are a Badass: How to Stop Doubt Your Greatness and Start Living an Awesome Life by Jen Sincero
Relationships
The Five Love Languages: The Secret to Love that Lasts by Gary Chapman
Finances
The Total Money Makeover: A Proven Plan for Financial Fitness by Dave Ramsey
The Millionaire Next Door: The Surprising Secrets of America's Wealthy by Thomas J. Stanley
Decluttering and Organizing
The Life-Changing Magic of Tidying Up: The Japanese Art of Decluttering and Organizing by Marie Kondo
Overcoming Stress
The Three Big Questions for a Frantic Family: A Leadership Fable About Restoring Sanity To The Most Important Organization In Your Life by Patrick Lencioni
Don't Sweat the Small Stuff and It's All Small Stuff: Simple Ways to Keep the Little Things from Taking Over Your Life by Richard Carlson
Present over Perfect: Leaving Behind Frantic for a Simpler, More Soulful Way of Living by Shauna Niequist
Overcoming Procrastination
Eat That Frog: 21 Great Ways to Stop Procrastinating and Get More Done in Less Time by Brian Tracy
The 5 Second Rule: Transform Your Life, Work, and Confidence with Everyday Courage by Mel Robbins
Leadership
The 21 Irrefutable Laws of Leadership: Follow Them and People Will Follow You by John Maxwell
Entreleadership: 20 Years of Practical Business Wisdom from the Trenches by Dave Ramsey
Start with Why: How Great Leaders Inspire Everyone to Take Action by Simon Sinek
Leaders Eat Last: Why Some Teams Pull Together and Others Don't by Simon Sinek
Spirituality
Emotionally Healthy Spirituality: It's Impossible to be Spiritually Mature While Remaining Emotionally Immature by Peter Scazzero
The Purpose Driven Life: What on Earth Am I Here For? by Rick Warren
Frequency: Tune In, Hear God by Robert Morris
Women of the Word: How to Study the Bible with Both Our Hearts and Our Minds by Jen Wilkin
Other Great Reads
The Simplified Life: Tactical Tools for Intentional Living by Emily Ley
The 7 Habits of Highly Effective People: Powerful Lessons in Personal Change by Stephen R. Covey
Failing Forward: Turning Mistakes into Stepping Stones for Success by John Maxwell
No Limits: The Cap Off Your Capacity by John Maxwell
How Successful People Think: Change Your Thinking, Change Your Life by John Maxwell
The ONE Thing: The Surprisingly Simple Truth Behind Extraordinary Results by Gary W. Keller and Jay Papasan
The Miracle Morning: The Not-So-Obvious Secret Guaranteed to Transform Your Life- Before 8AM by Hal Elrod
The Magic of Thinking Big by David J. Schwartz, PhD.
The Greatest Salesman in the World by Og Mandino
You're Made for a God-Sized Dream by Holly Gerth
The Compound Effect: Jumpstart Your Income, Your Life, Your Success by Darren Hardy
The Slight Edge: Turning Simple Disciplines into Massive Success and Happiness by Jeff Olson
The Go-Giver: A Little Story About a Powerful Business Idea by Bob Burg and John David Mann